Is there also something to do?
Well and truly! I might add that the area is vibrant. Of course, the weather is great and therefore the city is lively. Full terraces, squares with live music or a Flamengo show and in the restaurants and cafes and on the beach often live performances. We recently went to a concert at the Castillo Sohail, an Arab castle in Fuengirola. All sorts of things are organized there throughout the summer. Check out their website: https://www.castillosohail.es/eventos.html#Oktoberfest.
In Fuengirola, from July 3 to 19 is the famous Beer Festival, which is a copy of the Bierfest in Munich. You can taste all kinds of delicious food and, of course, drink beer.
On July 16 is the procession of the Virgen del Carmen – a beautiful procession in which the Virgen is carried to the sea, accompanied by lots of flowers
From October 6 to 12 is the Feria del Rosario, one of the most important Ferias in Andalusia. The people are mostly dressed in the finest traditional costumes and the streets are filled with carriages and the whole day (and night) is spent dancing and partying. All this in a wonderful atmosphere.
The white village of Mijas Pueblo is also very active in organizing various activities. Every weekend there is something to do there.
Do you want to be sporty? Plenty of variety! There are about 70 golf courses in our area, so there is always one you can play on. If you want to hike but not with your clubs, you can walk the Camito del Rey, for example – a beautiful hike through the mountains. Of course, there are many more hikes through the mountains, but if you want to walk along the beach you can do that too. There is from La Cala de Mijas to Calahonda a beautiful boardwalk across the beach with lovely chiringuitos. Water sports? Can too! Sailing, jet skiing, hanging from a parachute over the sea, it's all possible.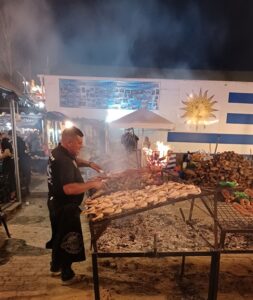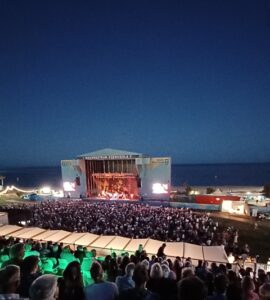 And then there are the countless Ferias (fairs), fairs and processions. Every town and village has one or more each year. Cozy, good in terms of food and drink and nice music.